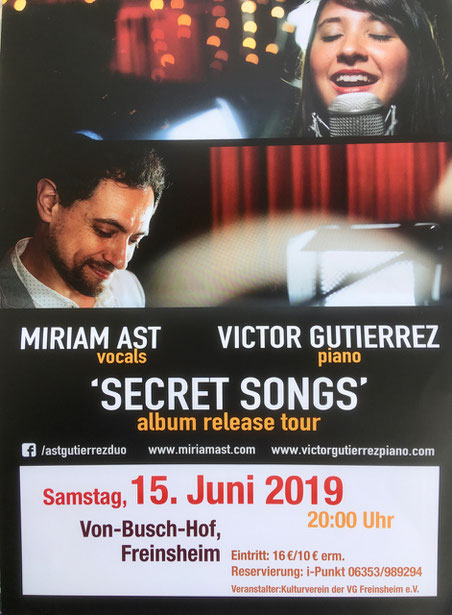 I am excited to come back to my home area in Palatinate on 15th June to perform with my duo partner Victor Gutierrez at Von Busch Hof in Freinsheim. We will present songs from our album Secret Songs as well as some new and fresh arrangements of jazz standards.
Would be great to see many of you.
Ich freue mich am 15. Juni in Freinsheim in der Pfalz im Von Busch Hof aufzutreten! Das letzte Mal habe ich dort beim Freinsheimer Jazzworkshop vor über 10 Jahren gesungen und nun freue ich mich, nach langer Zeit mein neuestes Album und Projekt dort zu präsentieren.
Wäre sehr schön, viele Bekannte Gesichter aus der Heimat zu sehen!